This service is sometimes called assisted living. For those who need some daily assistance, personal care suites provide comfort and security.
Staff are here to assist you with medication administration, housekeeping services, transportation and social services, as well as dining and recreation. Medical, rehab and pharmacy services are available if and when you need them. To add to the care you receive, you can take advantage of transfer agreements with area hospitals for inpatient and outpatient services.
Services included in personal care suite rates*:
Three meals daily in the dining room
Weekly housekeeping services
Weekly linen service (sheets and towels)
All utilities (except cable and telephone)
Leisure programs and social events
Assistance with personal hygiene, bathing, dressing, activities of daily living and taking medications
Services available 24-hours-a-day
*Enhanced services are available for a charge.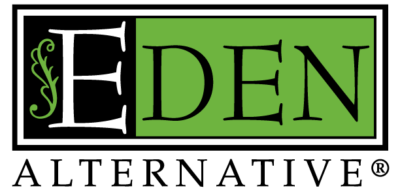 The Eden Alternative® philosophy promotes active and caring environments which encourage self-worth, camaraderie and excitement for residents and employees, and you can see it in action every day at Masonic Village.
As a certified Eden Alternative® community, Masonic Village is home to companion pets that bring variety and spontaneity into your daily life. Children and volunteers visit regularly, giving you the opportunity to build meaningful relationships. Even our landscape, activities, dining and staff training revolve around these principles.